Hue Signe Clone
First of all, if you want to print the following files yourself, you can find the STL files used here
It all began when i found Dennis Janssen's design for his DIYgne. After i assembled his design i had some problems with the way he hid both the cables and how much print time it took to create the entire set. To fix those problems i drilled a hole into the print - which isn't winning any beauty contests any time soon, but at least it works.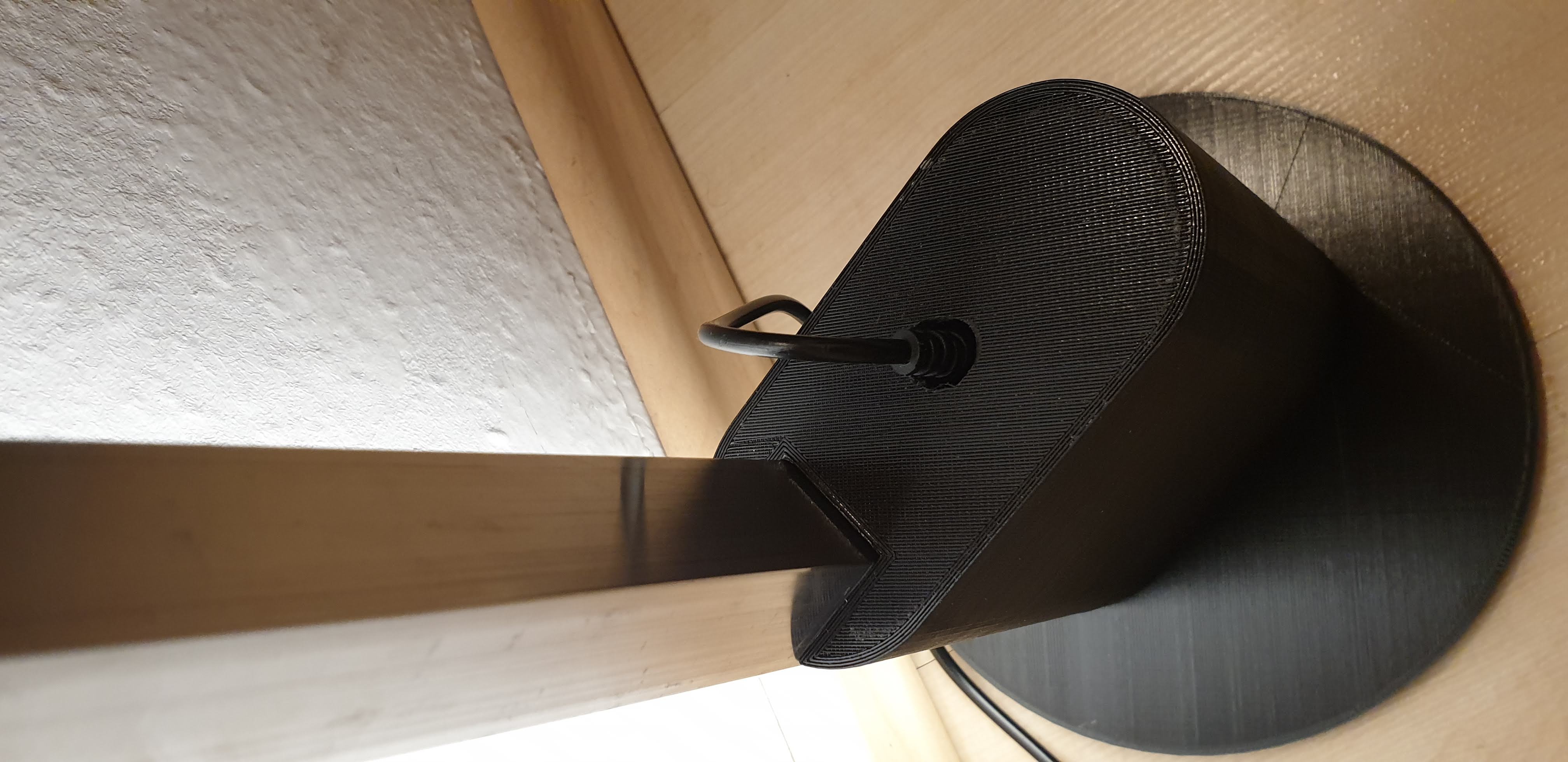 With the first print out of the way i had to learn the following skills to compete with my belgian colleague:
soldering - i hadn't done that before, but the people my local hackspace was nice enough to show me how
3d CAD - i used Fusion 360 to design my very first creation
Zigbee - i used a philips hue bridge
What will you need for this project?
GLEDOPTO Zigbee controller - which you can find here
Aluminium U Profil - i bought some 25mm x 25mm x 2 mm x 1300 mm here
Scissors
5m RGBCCT LED strip
3d Printer - duh? I used a Anycubic i3 Mega
Soldering station
wire to solder
My objective with the project was to reduce print time and create a slick design that hid the controller and gave me the chance to route the cable to the power supply without the need to drill into the print. To get to that result i first had to learn how to use Fusion 360 and learn what and what doesn't work in a 3d print. This was by far the biggest thing i had printed at this point. So that's what i did, from Dennis' example and some of my own ideas i went ahead and tested some designs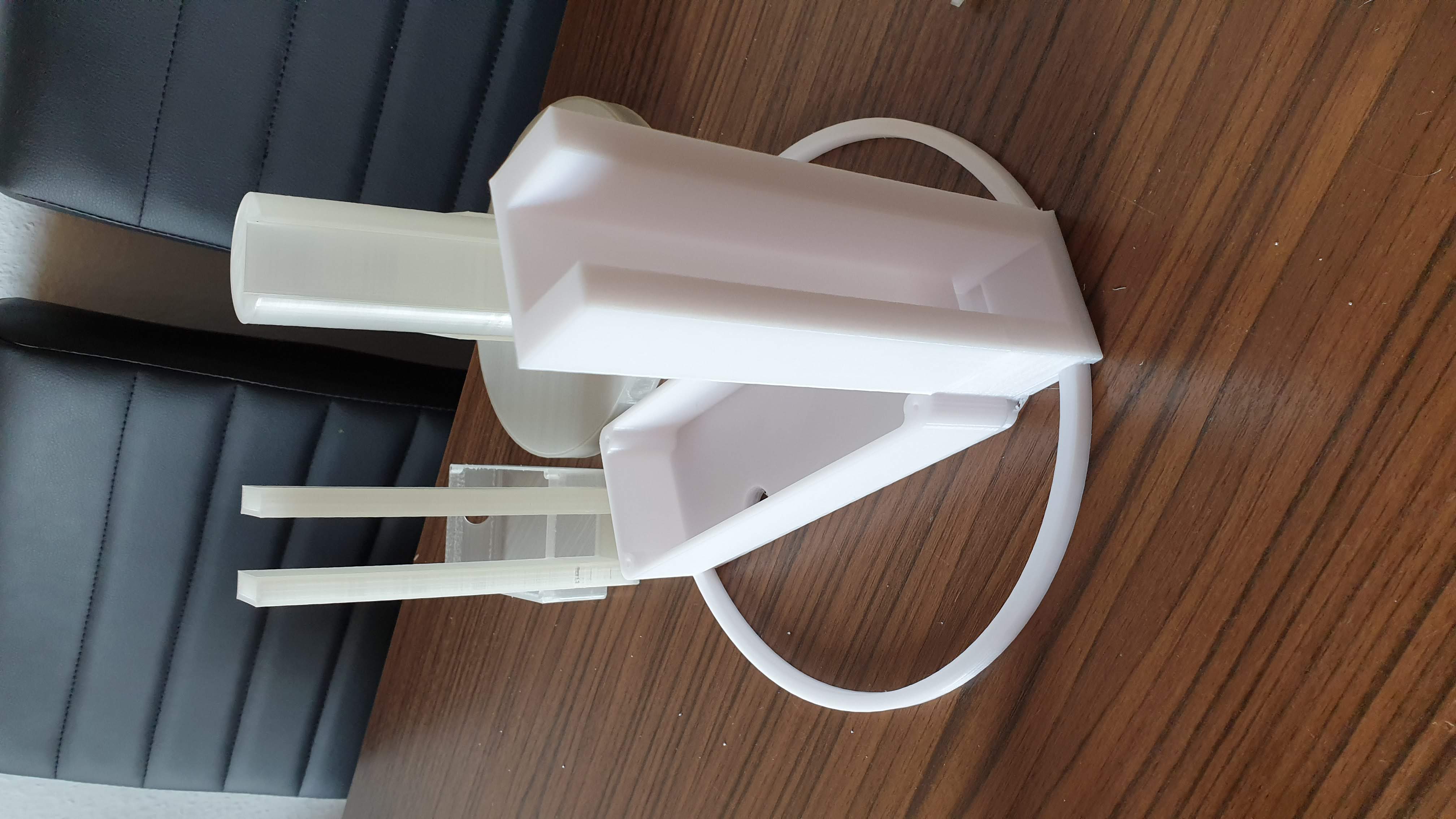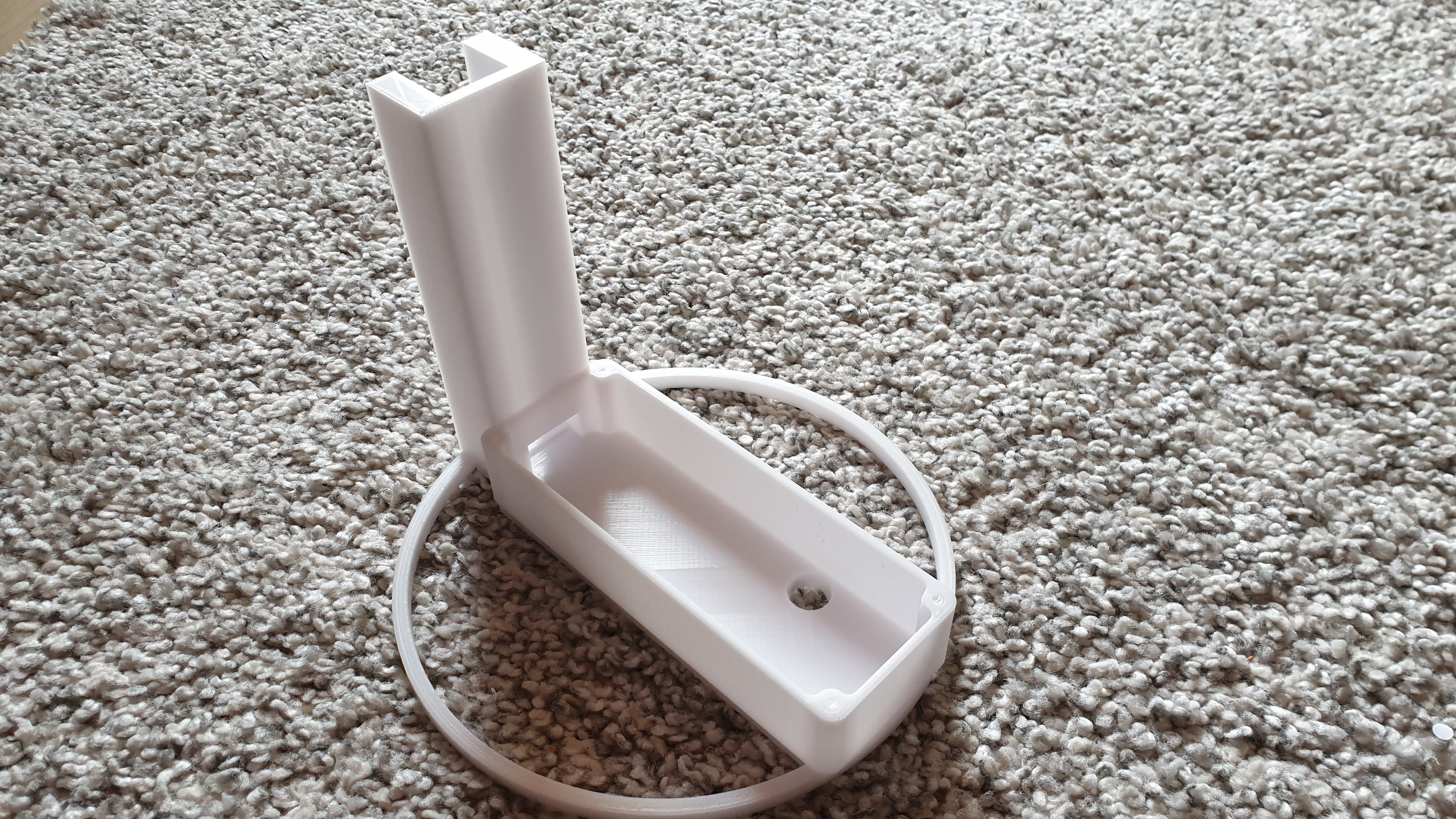 After finding a design that works for me, i was time to assemble everything. Which is pretty straightforward if you know how to solder... which i didn't. So off i went to my local hackspace with some wire and my 5m LED strip. The folks over there did a great job and after a couple of minutes i got the hang of it and soldered all 12 joints (six on each side) of my LED strip, which i cut at 120 cm, so it's short enough that i can hide all the wires.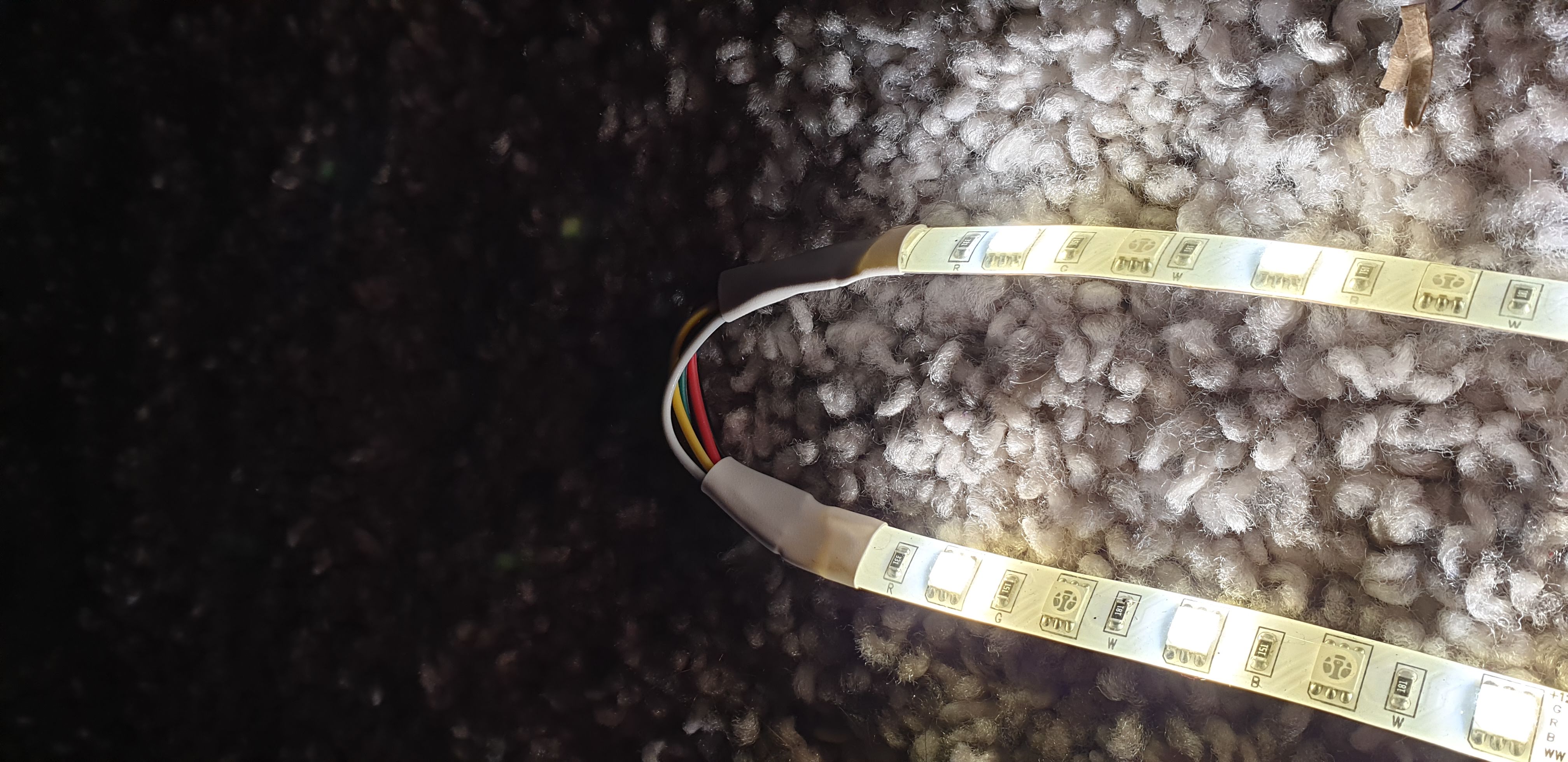 In the next step i simply removed the adhesive from the led strip and put it in the U Profile.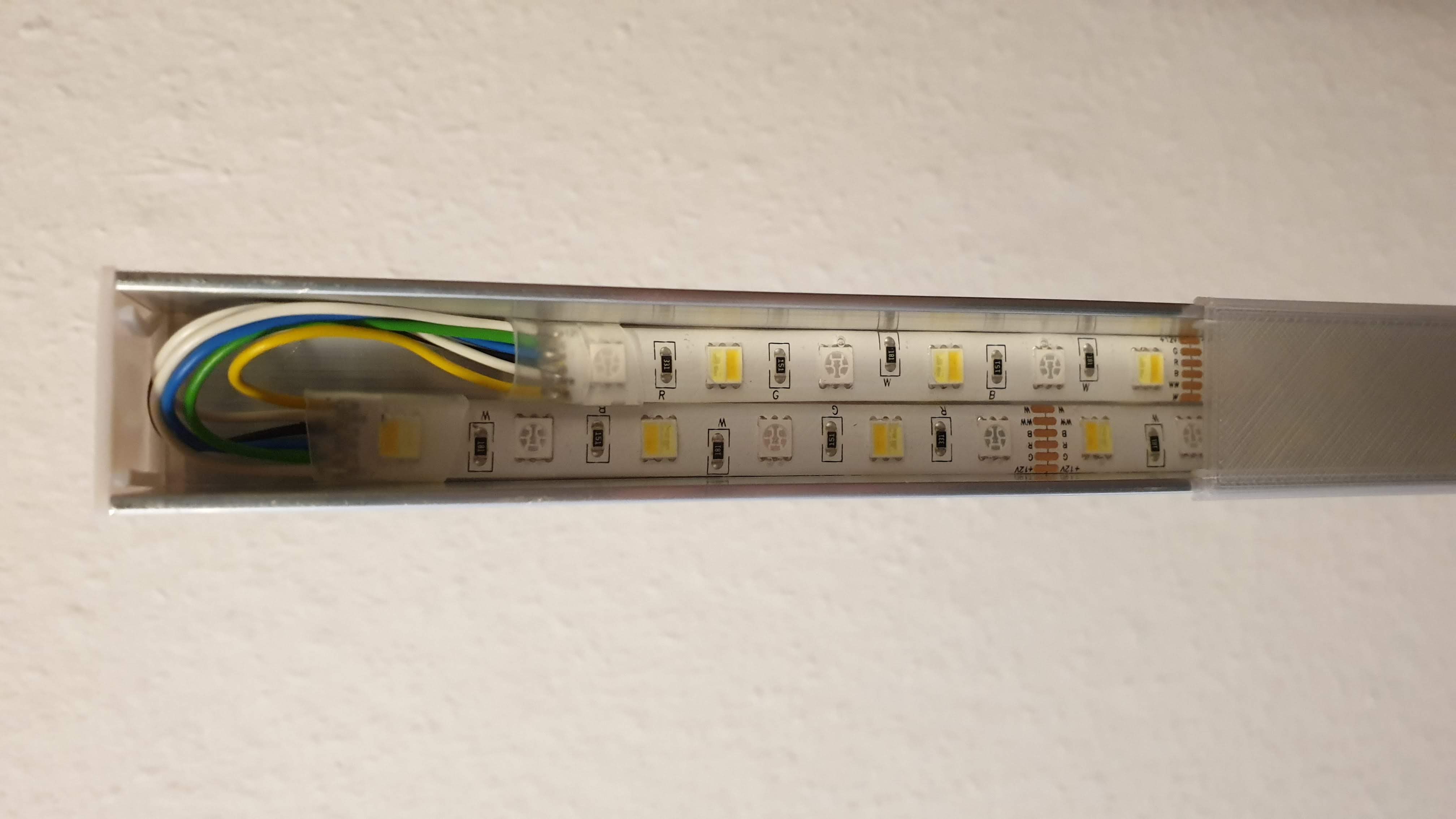 Next, i connected the LED strip with the GLEDOPTO Zigbee Controller, as per their instructions.
As i found Dennis' way to diffuse the quite pointy light from the LEDs to be a bit too janky (to be honest, the matte plastic he used just fell out of my u profile for one too many times), so i decided to also improve upon that design with some transparent filament. So off i went to Fusion 360 to iterate on that design!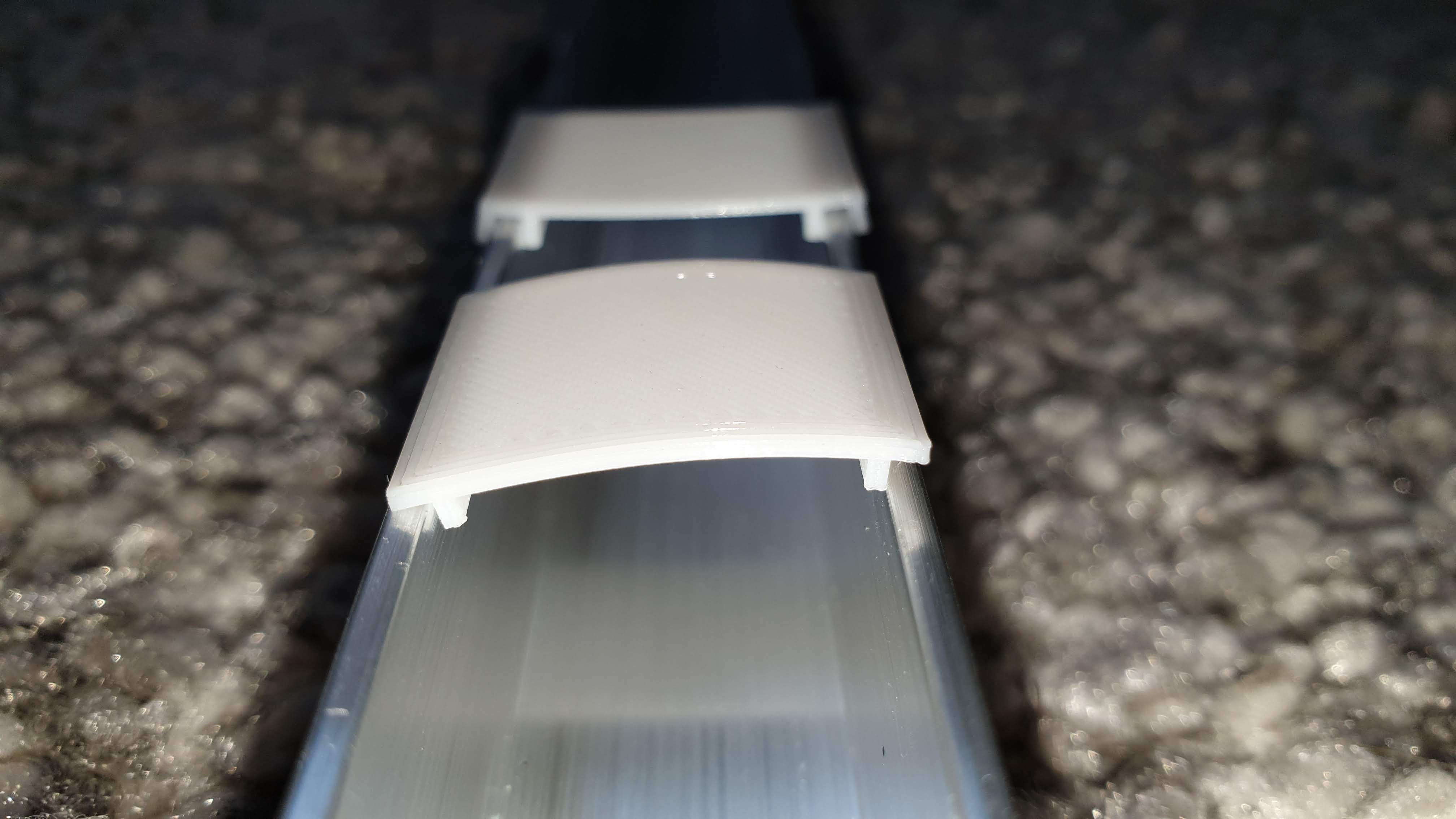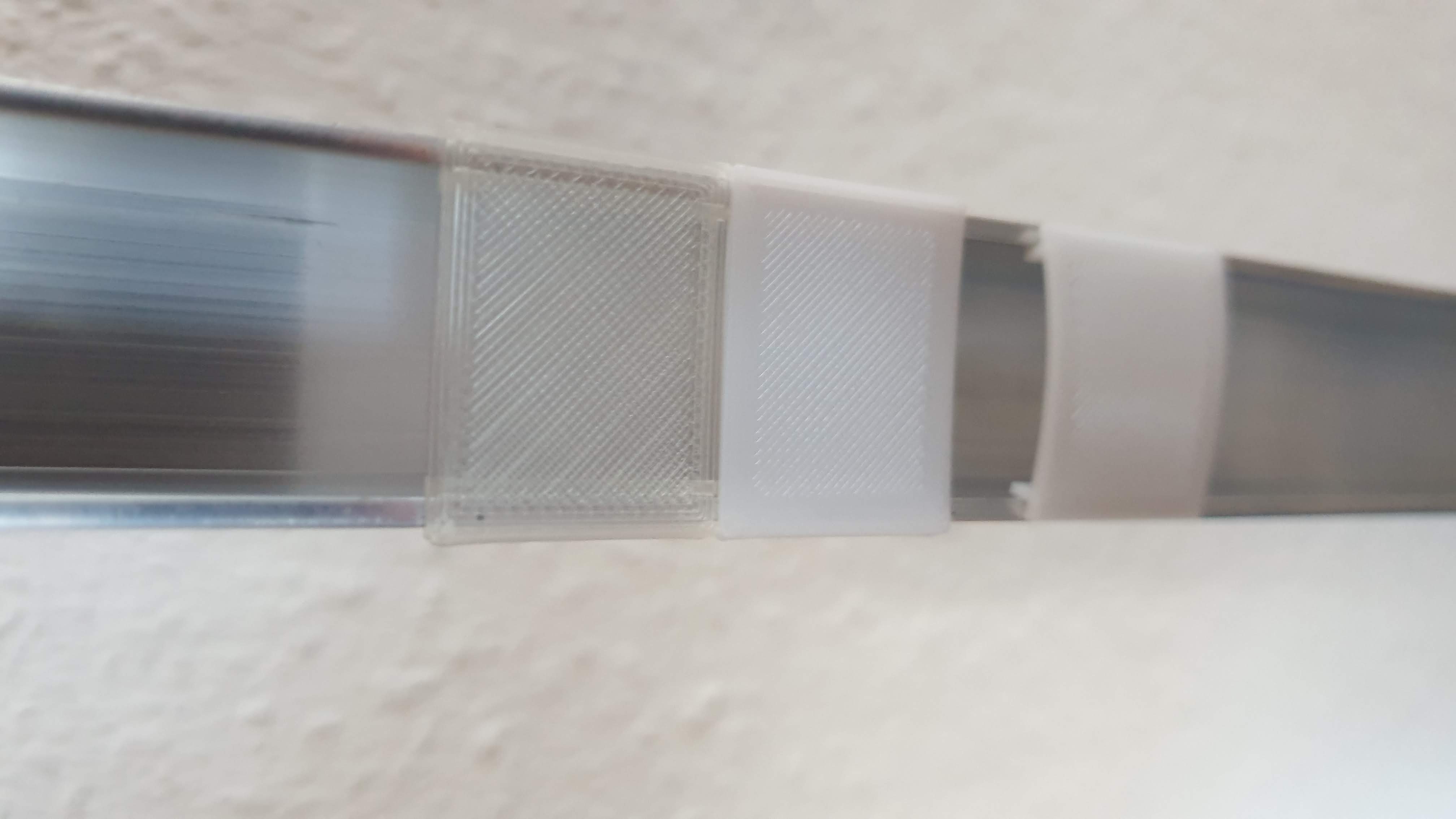 I locked down a design that fit reasonably well as well was easy to print in my printer.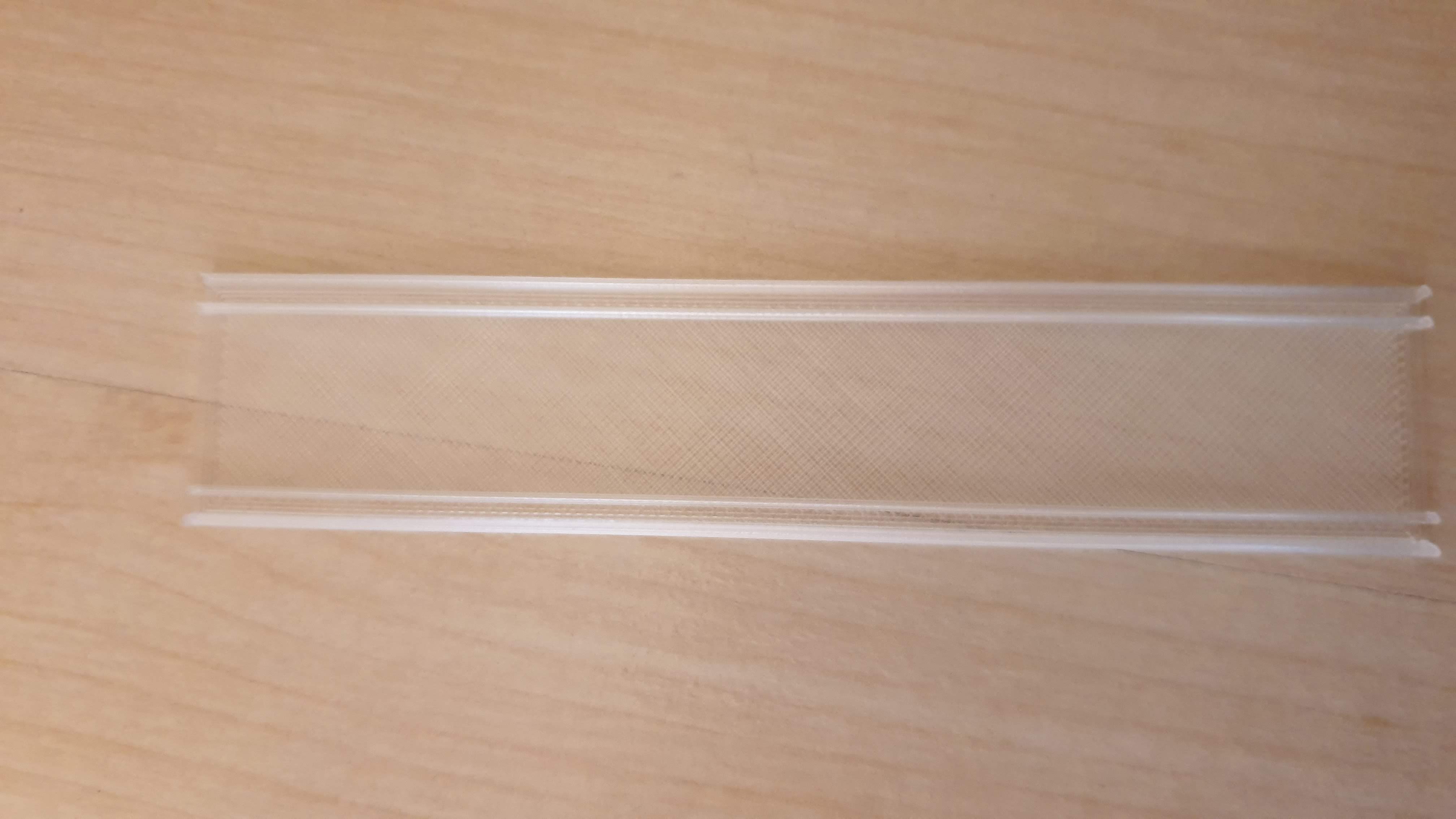 The last step was to assemble all the parts (aluminium profile into the printed base, 10 diffusors and a little cap for the top of the profile), add the controller to the hue - which worked without a hitch - and enjoy my new lamp!